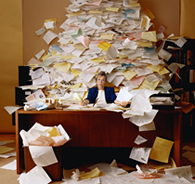 Is the IRS making your life miserable?  Let us get between you and the IRS.
Are your records a mess?  We will tidy them right up.
Do you have years of unfiled Tax Returns?  We can get you back into compliance.
Are you being audited?  Let The Tax Advantage deal with the IRS.
Do you leave your current accountant's office confused? Do you still have questions?